Choosing a manufacturing partner that is the right fit for your product and business is critical. Manufacturing in the United States might be best if your product –
Is complex and novel with a high forecast variance
Is in high demand within the American markets
Needs to be delivered consistently and on schedule to customers.
When you decide to partner with a U.S. manufacturer, you can experience cost, geographical and resiliency benefits that you may not have outside the United States.
1. Geographical Benefits
With novel and complex products, it is best for development and manufacturing teams to be geographically close to each other. This helps development troubleshoot any manufacturing complexities that may arise and allows for immediate oversight of the quality control of your product. Also, it can be easier for a U.S. based development team to communicate with a U.S. based manufacturer since the time zones will be similar and everyone involved will be fluent in English rather than communicating through a liaison.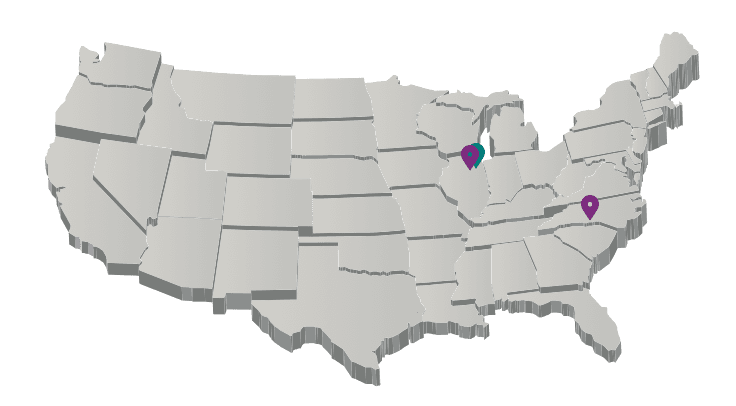 In terms of customer and market proximity, less logistical effort and expense is required to reach customers in the U.S. and North American markets. Local U.S. manufacturing allows for Marketing and Sales teams to easily and quickly integrate customer feedback for the next generation products. If your product is "Made in the U.S.A," it can also garner higher approval and acceptance from customers and end-users, which can be a strong selling point and marketing tool for your company. For example, you may be able to sell to the Veteran Affairs Hospitals if you manufacture in the U.S. as they prefer U.S. manufactured goods.
According to a survey by AlixPartners, about 37% of manufacturers prefer to be in the United States due to market proximity. The U.S. accounted for 17% of the global manufacturing output in 2018, and with that percentage rising annually, it is wise to start looking towards the U.S. for new manufacturing efforts.
2. Cost of Business
When product volumes increase, a shift of focus on reducing the cost of goods to maximize your profit margin is often required. For many products, the greatest COGS impact commonly comes from the cost of labor. A common approach to reducing the cost of labor is through transferring production to a lower-wage country or by automating manufacturing processes to reduce the amount of labor required.
Risks of Manufacturing Outside of the U.S.
Strong consideration should be given to the likely short-term and long-term risks of choosing to manufacture outside of the U.S. Short-term costs can include non-recurring engineering fees and the initial start of production. NREs can vary significantly and include investment in tooling, equipment, supply chain development, along with skills training of employees. These costs can be especially high for more complex and intricate devices. Facing an unanticipated learning curve can lead to delays in projects or even increased costs.
Long-term challenges might include higher shipping times and expenses, unanticipated import challenges and taxes, loss of quality control, as well as the risk of unsafe labor, as many countries do not have labor laws as strict as those in the United States.
Investment in Automation
An alternative to moving to a lower-cost country can be an investment in automation. Independent of location, this can reduce the labor requirement and cost while potentially increasing quality and yield. Contract manufactures are often willing to share this automation expense in exchange for a commitment to a longer-term manufacturing opportunity.
United States manufacturers are increasing their automation investments at a high rate. According to a survey by the MAPI Foundation, the incidence of actual and planned automation investment is very high in American manufacturing – claiming that 83% of responding manufacturers had invested in automation within the past 5 years.
When all the costs and risks are considered, the net value may favor manufacturing within the United States.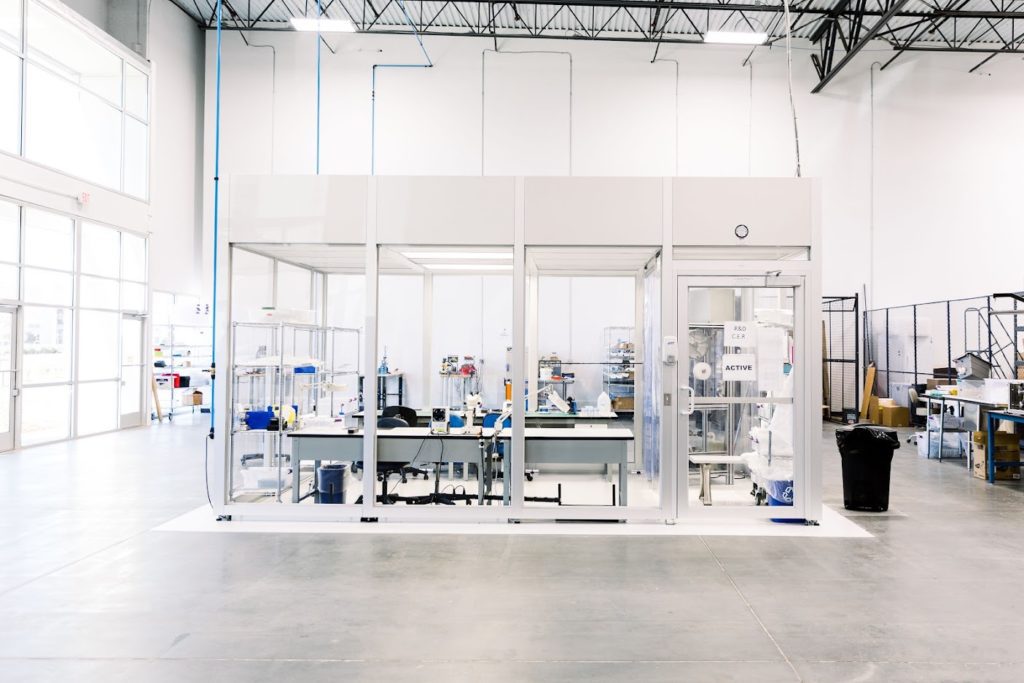 3. Redundancy and Resiliency
A company needs to consider the provision of backups in critical areas in case of any supply chain failures. Failure can come in many ways – including quality control issues, personnel issues, facility issues, as well as regulatory issues. By distributing the manufacturing of your product to multiple locations – particularly within the U.S. – you are better prepared if a primary element of your supply chain may fail.
Country-specific risks should also be considered. These include political factors, financial stability, import and export rules, and regulations. While manufacturing in the United States frequently results in higher labor rates, the stability and regulation controls offer a very stable supply chain.
Choosing multiple manufacturers to have redundancy may add expense, but it will make your supply chain much more resilient and prevent disruption during turbulent times.
Why Medical Murray Should Be Your Next Manufacturer
Within the United States, medical device manufacturers like Medical Murray can help broaden your manufacturing portfolio and offer support for any development or testing needs you may have.
Medical Murray is a U.S. based contract manufacturer and developer with locations in Illinois and North Carolina. Our proximity to the American market allows Medical Murray to easily produce and distributed consistently and on schedule.
Our company specializes in the design, development, and manufacturing of unique and complex catheter systems and permanent implants, including bioabsorbables, for less invasive surgical, urologic, and vascular applications. With 55,000 ft² of manufacturing space available, including more than 8,000 ft² of ISO class 7 cleanrooms, we are dedicated to the production of your class II and class III medical devices.
Contacts us today, request a quote, or email us at info@medicalmurray.com