Medical Murray continuously develops and manufactures innovative biomedical textiles and materials for Cardiovascular, Tissue Engineering, and other surgical applications. Most biomedical materials used in the development or manufacturing process are found in braided, knitted, woven, or non-woven forms, and have a variety of dimensional characteristics, shapes, and methods of attachment to the finished device.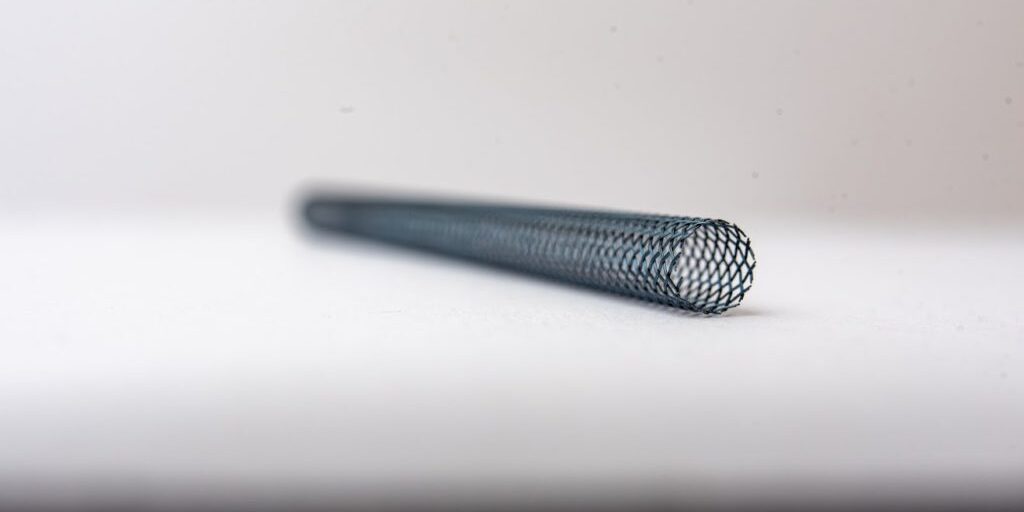 Braided structures can be used to reinforce catheter shafts, create sieves or filters, and be utilized as stents and structural frames for vessels.
They can feature high radial expansion and compaction, kink resistance, varying density, and mandrel profiles - or variable pushability, torquability, and hoop strength.
Medical Murray can manipulate many characteristics of the braided structure to suit your device's needs, such as the material, dimensions, pattern, wire count, closed ends, and pitch. We also sell pieces of nitinol and bioabsorbable braid on our online store - suitable for R&D and evaluation needs.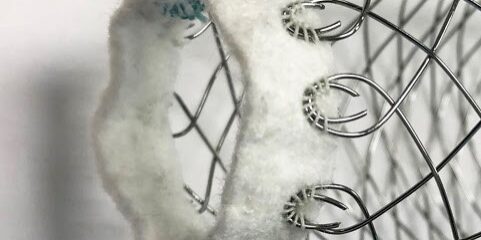 Knitted & Woven Materials
Knitted or woven materials are typically flat, tubular, or 3D structures sourced from our textile partners and processed into a finished device at Medical Murray.
These materials can vary in fabric density, yarn orientation, and flexibility, and can allow the inclusion of holes, reinforcement areas, and other customizations.
Medical Murray has integrated knitted and woven materials into a variety of medical devices, such as polyester stent grafts, hernia meshes, and structural heart implants.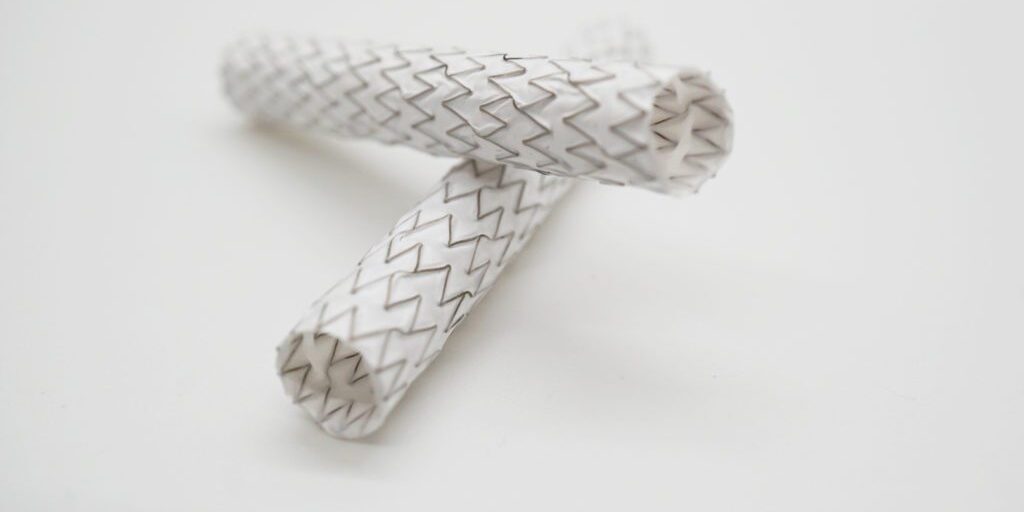 Non-woven biomedical materials can be extruded, cast, or electrospun in the form of sheets, membranes, plugs, and tubes.  We commonly utilize non-woven ePTFE and polyurethanes to cover stents and frames or to serve as a stand-alone implant while bioabsorbable polymers can be used in a variety of closure or tissue repair applications.
Our Medical Textiles Material Expertise
Medical Murray has extensive education and experience in selecting the optimal materials to use in disposable and implant medical devices and their delivery systems. We are continually working with new and innovative medical textile materials during our design and development process, and some of the materials we have worked with before include:
Pebax
Pellathane
Tecoflex
Tecothane
Carbothane
Medalist MD-500
Grilamed
Polyimide
Silicone Rubber
Pebax
Pellathane
Tecoflex
Tecothane
Carbothane
Medalist MD-500
Grilamed
Polyimide
Silicone Rubber
Polycarbonate
ABS
Polycarbonate-ABS
Nylon
Polypropylene
PETG
PTFE
FEP
Polyethylene
Hydrophilic Coatings
Silicone Rubber
Tecothane
Carbothane
ePTFE
Polysulfone
PEEK
Nitinol
316 Stainless Steel
Cobalt-Chromium
316 Stainless Steel
Nitinol
PEEK
Aramid
Gold
Platinum-Iridium (Pt-Ir)
Tungsten
Barium Sulfate
Polyurethane
Pebax
Nylon
PET
Silicone
Versaflex TPE
Silver Chloride
PMMA
TPX
Epoxy
Hydrogel
Foams
Nanoparticles