Medical Murray has extensive experience in the design, development, and contract manufacturing of medical stents whether metallic or polymer based. We specialize in manufacturing medical devices intended to open narrowed tubes and vessels within the body to allow adequate flow of blood or fluid to pass.
In addition to stents, we also develop and manufacture medical stent delivery systems. Medical Murray has experience with the following variety of stents:
Peripheral Vascular Stents
Ureteral & Urethral Stents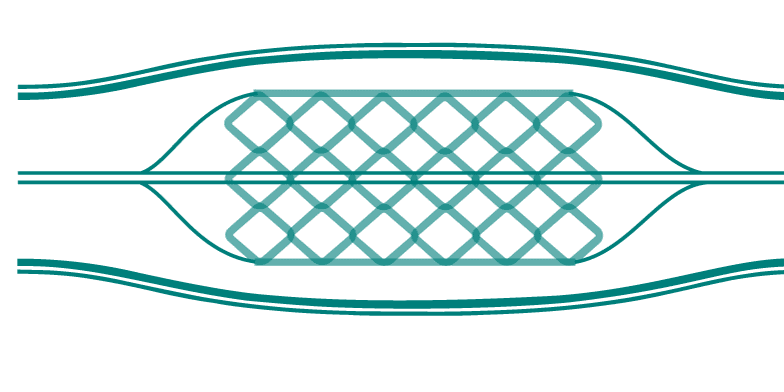 Medical Stent Materials & Manufacturing Capabilities
Medical Murray is an ISO 13485:2016 certified contract developer and manufacturer of medical stents made from absorbable and non-absorbable polymers, nitinol, stainless steel, and other specialty alloys. We are also skilled in covering stents, braids, and frames in ePTFE, polyurethane, polyester, and silicone.
In addition to the in-house capabilities used in the creation of your stent, we also can perform select secondary operations related to other device subassemblies or full finished devices, such as:
Heat Setting (Nitinol/Polymers)