Our cleanrooms are fully equipped with injection molding machines, braiders, coil winders, packaging, and custom forming equipment to meet your diverse manufacturing requirements.  Learn more about our in house manufacturing capabilities here.
The components and subassemblies we produce adhere to our comprehensive traceability requirements and strictly enforced procedures at every step of the manufacturing process.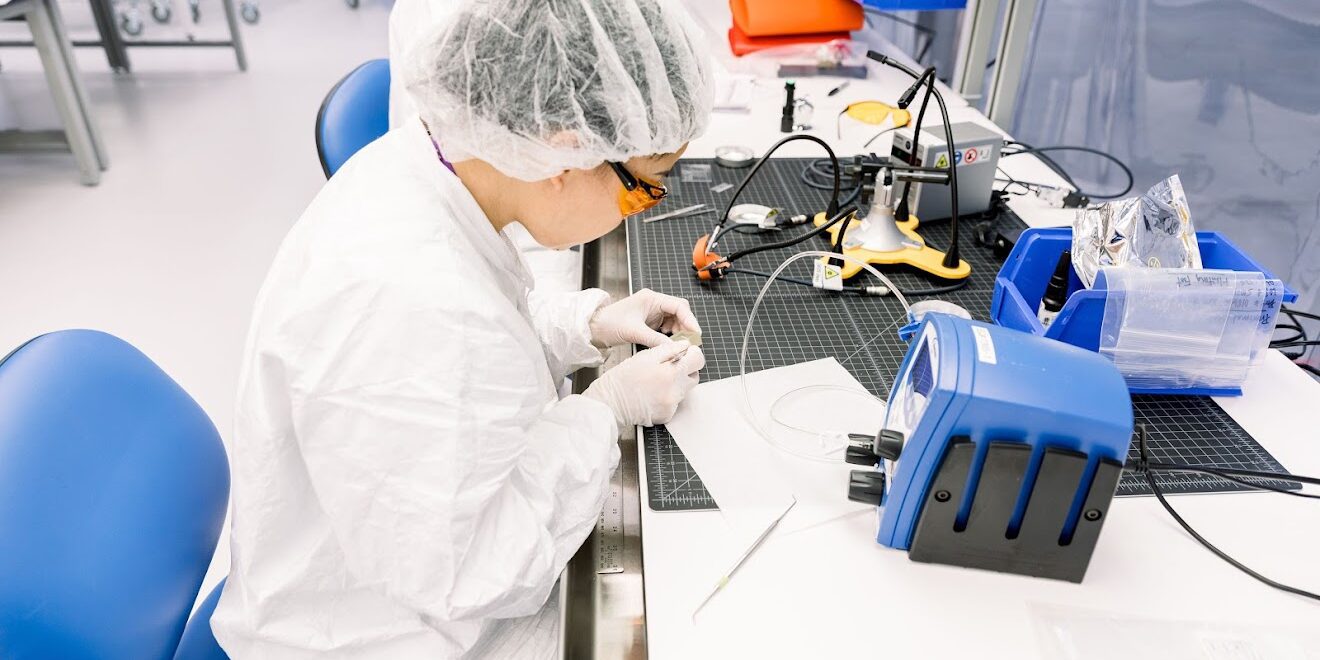 The technicians and operators at Medical Murray have extensive experience with very small and intricate medical device fabrication and assembly, often performed under a microscope. We support pilot production as well as full-scale recurring production shipped weekly or monthly.
Materials and quarantined items are stored in locked, controlled access areas. Moisture sensitive or temperature sensitive materials, e.g. bioabsorbables and hydrogels, can be stored under vacuum and/or nitrogen atmosphere packaging to preserve their longevity.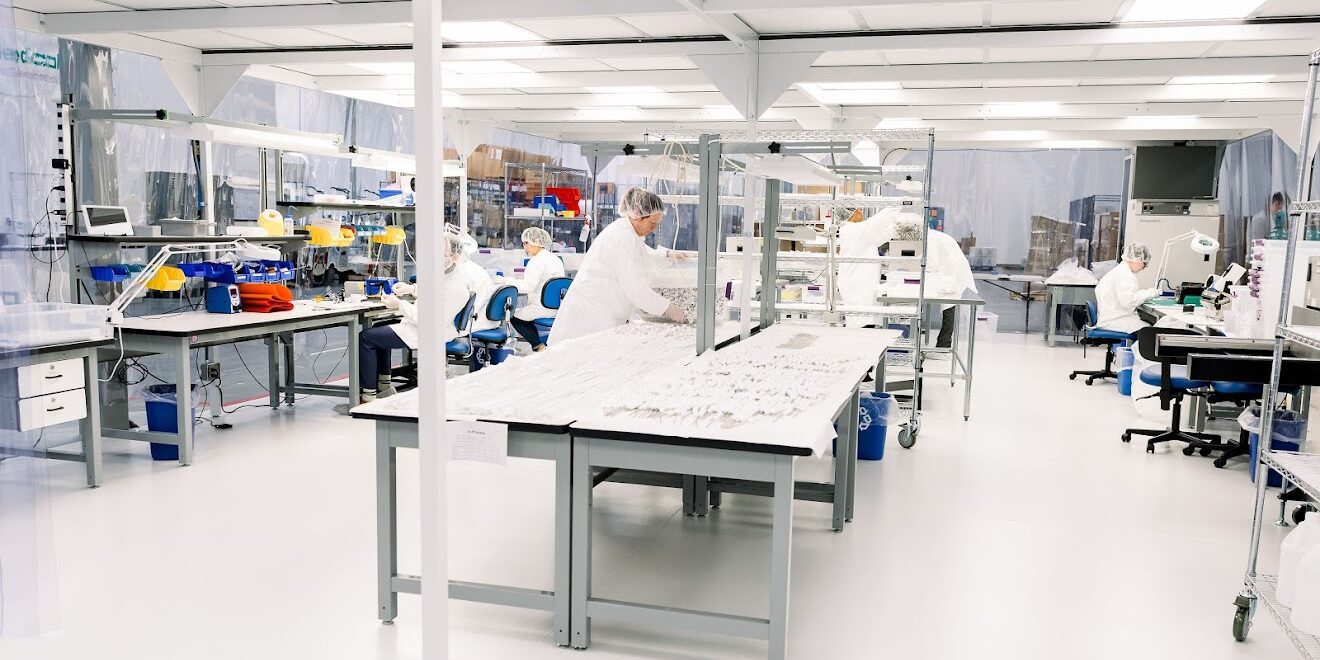 We operate using dedicated work cells for each medical device, combined with multi-use special operation areas for injection molding, braiding, and device packaging. Cross-training is routinely used to provide flexibility in meeting quick delivery schedules.
Whether your product requires a work cell with one person part-time or multiple operators full-time, we have the space and infrastructure to meet your medical devices production requirements. Multiple shifts and options for additional needed space in our building provide expansion possibilities to meet production needs.