At Medical Murray, our medical device design engineers become an extension of your team. We deliver creative solutions for implants and catheters based on extensive device innovation experiences across a variety of markets. Our solutions consider three aspects: design features, material selection, and manufacturing methods.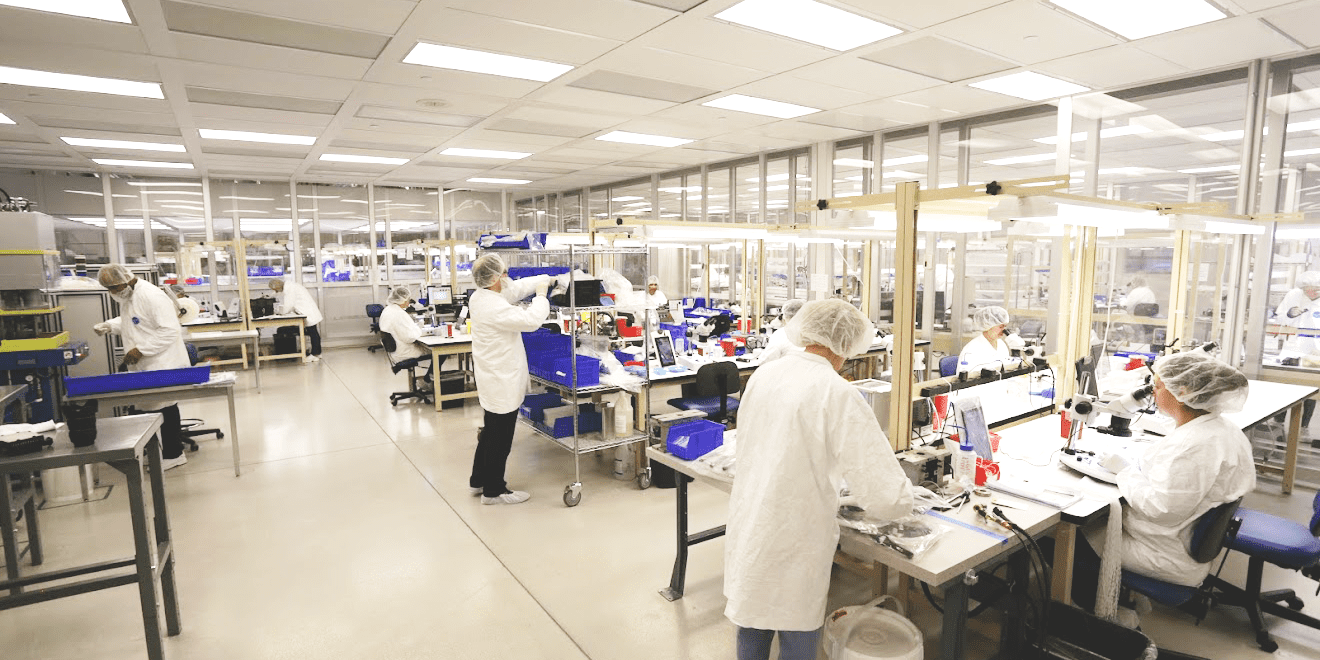 We design medical products that meet performance requirements while staying aligned with your business goals by integrating design for manufacturing principles early in the development process. Medical Murray provides scalable prototype plans, Design for Manufacturing (DFM), and Design for Assembly (DFA) guidance that meets design specifications while staying within budget.
Medical Murray can also help you manufacture your product once the medical device design is ready to build. Learn more here.
Selecting the best materials can be as critical as the design features themselves. Medical Murray has extensive education and experience in selecting the optimal materials for single-use and implantable medical device designs. Our engineers are always experimenting with new and innovative materials to use in our development and prototyping processes.
Our materials experience allows us to consider these factors within the selection process
Physical requirements

Biocompatibility

Chemical characteristics

Processing methods & limitations

Sterilization effects

Shelf-life stability
Medical Murray has extensive experience selecting the best materials for use in disposable and implantable devices and their delivery systems. Some of the materials we have worked with include:
Pebax
Pellathane
Tecoflex
Tecothane
Carbothane
Medalist MD-500
Grilamed
Polyimide
Silicone Rubber
Pebax
Pellathane
Tecoflex
Tecothane
Carbothane
Medalist MD-500
Grilamed
Polyimide
Silicone Rubber
Polycarbonate
ABS
Polycarbonate-ABS
Nylon
Polypropylene
PETG
PTFE
FEP
Polyethylene
Hydrophilic Coatings
Silicone Rubber
Tecothane
Carbothane
ePTFE
Polysulfone
PEEK
Nitinol
316 Stainless Steel
Cobalt-Chromium
316 Stainless Steel
Nitinol
PEEK
Aramid
Gold
Platinum-Iridium (Pt-Ir)
Tungsten
Barium Sulfate
Polyurethane
Pebax
Nylon
PET
Silicone
Versaflex TPE
Silver Chloride
PMMA
TPX
Epoxy
Hydrogel
Foams
Nanoparticles