Medical Murray strives to provide the highest level of quality expertise to both our customers and their medical device's end users. We ensure the validity of all of our processes and aim to provide consistent design, development, and production practices to create safe and effective medical devices.
Our experienced Quality & Manufacturing engineers are involved in every stage of your medical device's lifecycle and they are able to make recommendations on tools and design modifications for optimal product manufacturability.
ISO 13485 Certified & FDA Registered
Our design and manufacturing services comply with ISO 13485:2016 and FDA QSR 21 CFR – Part 820. Our current ISO 13485:2016 certificate of registration is for the Design, Development, and Analysis of Medical Devices, along with Component Manufacturing and the Assembly of Medical Devices.
All of our Class 7 Cleanrooms are also compliant with both ISO 14644 and ISO 14698. To ensure we maintain our quality standards, we are audited annually by our notified body, TÜV SÜD, and the FDA. We also regularly perform internal and external audits, as well as frequently support customer audits.
ISO/IEC 17025:2017 Accredited Testing Labs
Our Quality Testing Laboratory services comply with ISO/IEC 17025:2017. Please see our certificate for the complete scope of accreditation, which includes various mechanical and dimensional testing capabilities. To ensure we maintain compliance to this standard, we are audited annually by our accreditation body, Perry Johnson Laboratory Accreditation (PJLA). We also regularly perform internal and external audits, as well as frequently support customer audits.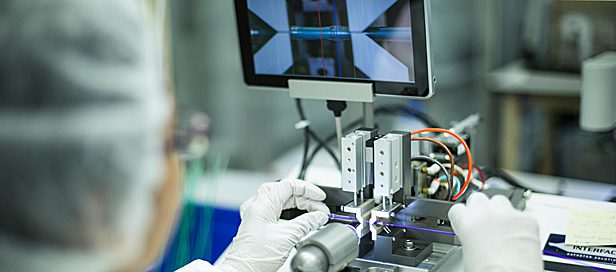 High Quality Product
Our engineering team continuously employs process analysis and improvement tools to drive product enhancements. We test for reliability and performance to your specifications as well as compliance with identified regulatory requirements.
Product Inspection and Testing Capabilities include:
Lot release testing and inspections
Sterilization and biologics release
Compliant and failure analysis
Reliability planning and testing
Lab testing for analysis and compliance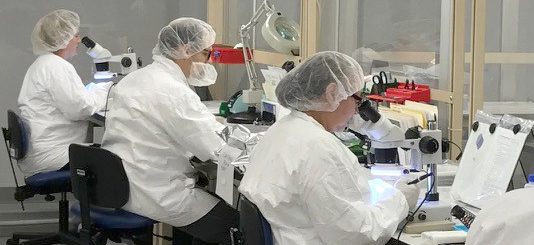 To ensure that good quality assurance practices are used, early involvement of quality engineering is critical to ensure that quality is maintained and built into your product.
We understand that safety and effectiveness are critical to the success of your medical device; therefore, we use risk-based decisions and validations to optimize your validation program and ultimately, reduce costs.
Quality Control Capabilities include:
Process validations (IQ, OQ, PQ)
Test method validation
Software validation
Gage R&R